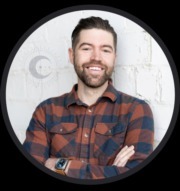 Hi! My name is Jackson Dougoud and I am a licensed realtor in Kentucky with team Pannell real estate I graduated with a degree in CAD design and fine arts. Prior to working as a realtor, I spent over ten years in the automation field working as an Engineer/Designer, building robotic equipment for the automotive industry. I enjoy interacting with clients, as well as gathering and exchanging ideas to help them meet their goals. I strive to learn and implement new technology to help streamline the buying or selling process and to keep your info safe. My family has over 100 years of real estate experience in the state of Kentucky and we don't plan on stopping! We also offer Bluegrass trust tax credit consulting for my clients looking to buy a historic home.
Whether you are buying or selling a home, it can often be a difficult and stressful process. However, it does not have to be! Let's make buying or selling your home easy and stress-free!
We will work diligently to get you the house of your dreams or sell your current home to pursue your next dream. We utilize the latest technology to get you the most, whether you are looking to buy, sell, or invest.